In my house, we are always a little behind the times.  Cinco de Mayo came and went and we did little to celebrate it.  It suddenly occurred to me that we were past due a Mexican fiesta!  I've actually had piñatas on my mind since the 5th of May and this was the perfect excuse to whip up a few miniature candy filled piñatas and have a big taco party!
I just love a cute party favor and a piñata is an incredibly festive way to decorate. So I came up with an idea using a simple cereal box, tape and colored tissue paper to create personal piñatas for all the guests!  Filled with candy, they make the perfect take-home gift! Want to know how to make them?
 For this project I used:
One cardboard box (cereal box is best- in this particular case I used a pretzel box)
Colored tissue paper
Tape
Scissors
Candy
Cut the shape of your piñata out of one half of the box.  I decided to go with the classic burro shape, but you can create any shape that makes you smile.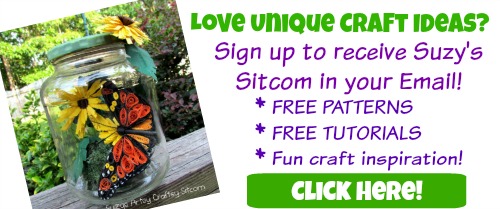 Use your cut-out to trace the other side of your piñata and then cut out some 2″ wide strips to make the sides.
Use tape to attach the strips of cardboard to the sides, following the edges of your shape.  This does not have to be neat.  We will be covering all the cardboard.  It is at this point that you add your candy!  Small candies and tiny toys are best.
Tape the other side of the piñata over top of the candy filled portion and you are now ready to make it pretty!  (Please excuse all the mess in the background.  I have crafting ADD.  I can't seem to do just one project at a time!)