I love to design quilt patterns and over the past few years I've been sharing the patterns with my readers both on the Sitcom and on websites such as Craftsy.  Every now and then, a reader will send me a photo of their finished quilt and it is so exciting to see what they have created using my pattern.  I've compiled some of the best reader's quilt projects and would love to share them with you!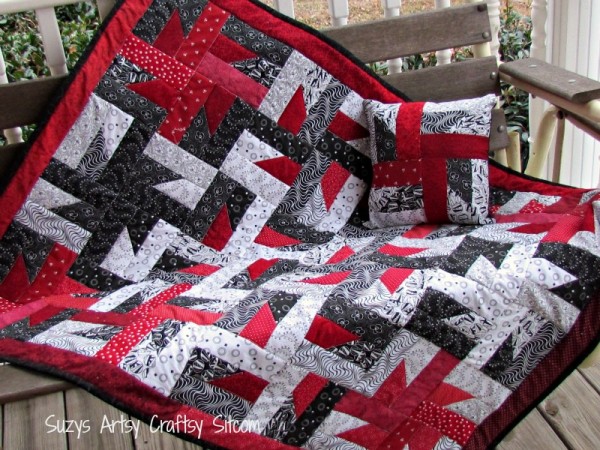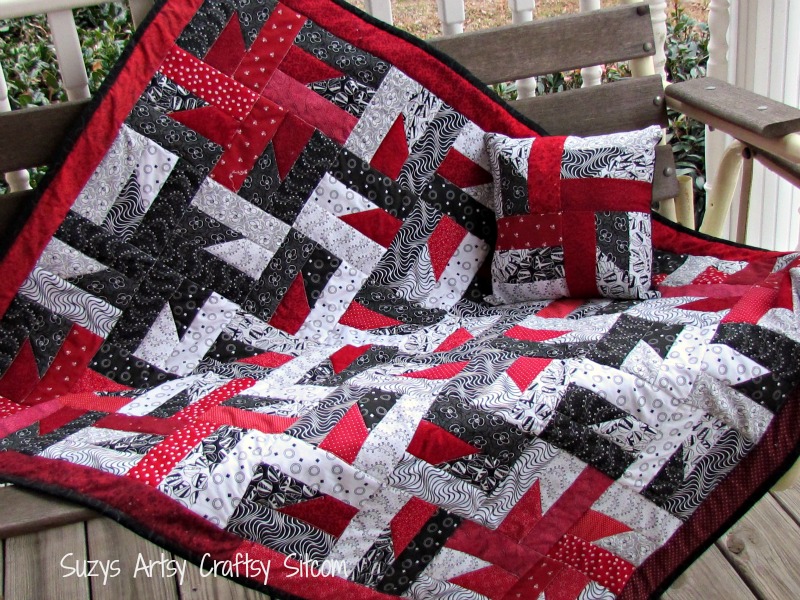 Let's start with my most popular pattern, Windmills at Night.  I created this pattern about two years ago and since it's release, it has been downloaded over 50,000 times from Craftsy alone.  The pattern itself is a basic windmill pattern, made special by the arrangement of red, black and white fabrics.
Windmills at Night
"I have just finished my quilt for my Grandson using your pattern, now I just need to get the top quilted and finished off for Santa.  I put a big border around with stars on keeping the night theme, and I am going to back it with the star material". ~Marie (England)
I used cotton and minky for the back. The fabric is a variety of shimmer by Northcott fabrics. Really enjoyed making two of these. ~ Lynn (via Craftsy)
Another version by Lynn (via Craftsy).  I love how color variations change the look of this quilt entirely!
Queen size Windmills at Night created by Jan from Colorado using a pre-cut kit from Discount Sewing Supply.  Amazing!!  She created this as a gift for a very lucky recipient.  
A version of Windmills at Night with a different color scheme made into a table topper and place mats!  ~Marta (via Craftsy)
"My first try at doing a quilt and the Windmill at Night pattern seemed perfect for the unisex colours I used for making this crib sized baby blanket". ~Nicholette (via Craftsy)
 "Sue made this beautiful Windmills at Night during our last retreat. Something about sewing with friends makes Sue very productive"!  via A Thread of Red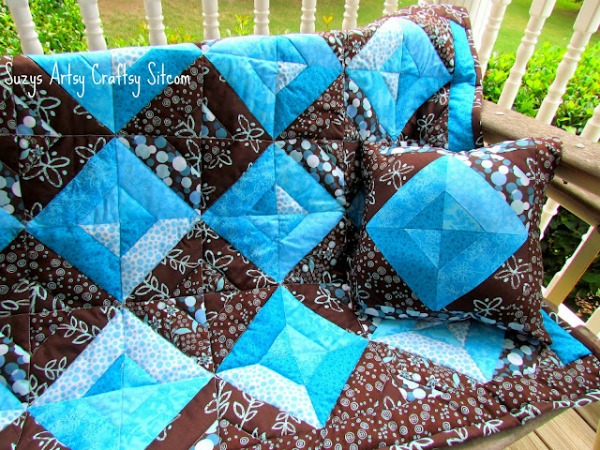 Summer Jewels was my first free quilt pattern design and my first collaboration with Discount Sewing Supply.  They have since sold out of all their pre-cut kits for this pattern, but are working on a new color combination for release soon.  In the meantime, lets check out some of the fun projects made with this pattern!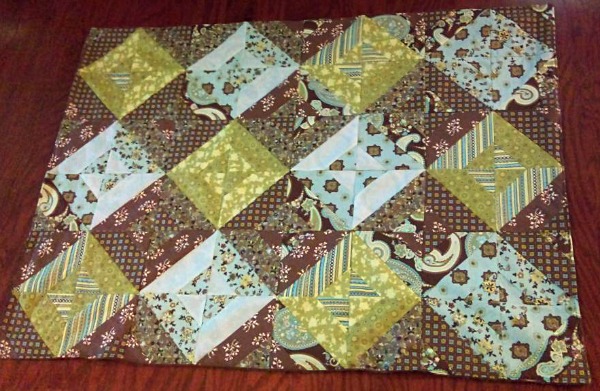 Baby boy's jewel pattern minky blanket ~ Sami (via Craftsy)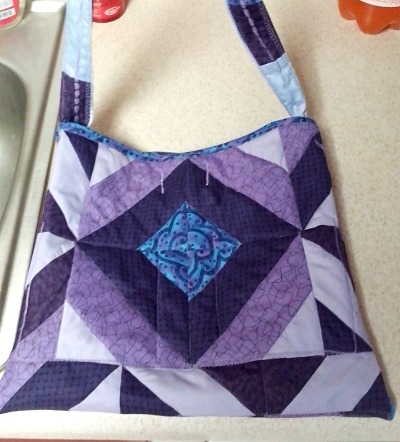 Beautiful fabric purse using the block from Summer Jewels ~ Shawn
Both purses were designed by Shawn, who is also working on a Summer Jewels Queen size quilt in aqua/robins egg blues and grays.  I bet the finished quilt will be just beautiful!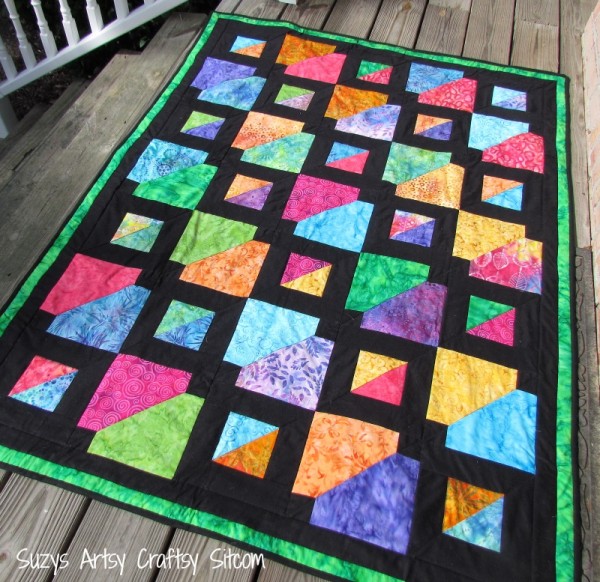 Discount Sewing Supply challenged me to come up with a pattern using their fabulous collection of batik fabrics.  Batiks Gone Wild was the result!  This is my second most popular pattern with nearly 10,000 downloads.  You can also find the full kit in several quilt sizes at Discount Sewing Supply.
Here is a shot of the front of the quilt.  Fantastic! Everyone should make at least one of this quilt – such a joy to piece. Thanks, again – Judy Jordan
"This only took me 2 1/2 days from start to finish! I also made a crib sized version, using a Charm pack and soft grey sashing. It is such a lovely pattern to use"! ~Sharon (via Craftsy)
Another color scheme created by Sharon (via Craftsy)
"You sent me the instructions to make a larger quilt and asked for pictures. I finished the quilt in time for our grandson's wedding (9/13/14). It is 96"-110".  Thanks so much for the instructions. This is a fun quilt to do. I used 84 different batiks for the blocks. A green batik for the back.  My long arm quilter friend used a meandering design with intertwined wedding rings. I really love it". ~Patricia Tubbs
Love to quilt and would like to try out an original pattern?  Be sure to visit my Quilt Pattern page!  I have several patterns available and I am always working on new ones!
And if you have made one of my patterns, I would love to see what you came up with!
Are you new to the Sitcom?  Be sure to check out my Frequently Asked Questions Page!
For over 200 crafty tutorials for all ages, visit my Tutorial Page!