About a year ago, I came up with a pattern for Happy Camper Pot Holders.  These colorful pot holders are a great addition to any kitchen whether it is in a camper or not!  I love the vintage look!  And apparently, you do too!  This fun pattern is my most popular sewing project.
I've had a ton of requests from folks that do not sew to create some to sell in my Etsy shop.
I finally found a bit of time and added eight new sets of these Happy Camper Pot Holders to my Etsy shop!  

My Etsy shop is just full of colorful creations.  You can find Ukrainian Eggs, quilt patterns, and even my Gossiping Paisley chickens there (when they are in stock).  I bet you just might find something there that would be a perfect gift for someone special!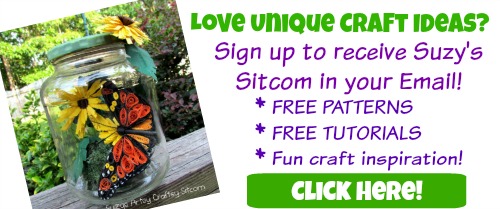 Rather make your own set of Happy Camper Pot Holders?
Click here for the full step by step tutorial!  
Create awesomeness!
After all, creating is half the fun, right?
Are you new to the Sitcom?  Be sure to check out my Frequently Asked Questions Page!
For over 200 crafty tutorials for all ages, visit my Tutorial Page!