It's the time of year for fun holiday gatherings!  Being in a crafty kind of home, I tend to want to create new and unusual easy DIY Christmas Table Decorations.  Over the years, I've featured many of them.  Some are more popular than others, so I'd love to share with you my top 10 readers' favorites!
Make something unique and fabulous for your holiday table!
I'm always looking for fresh new ideas to make the holiday table special, so I created an easy tutorial for personalized place settings made with burlap bags.  The hubby says that we know each others names, otherwise why the heck would we even hang out together?  True.
But place settings are cool because if you are in charge, you get to sit next to who you want.  Right?  You can't fault my logic.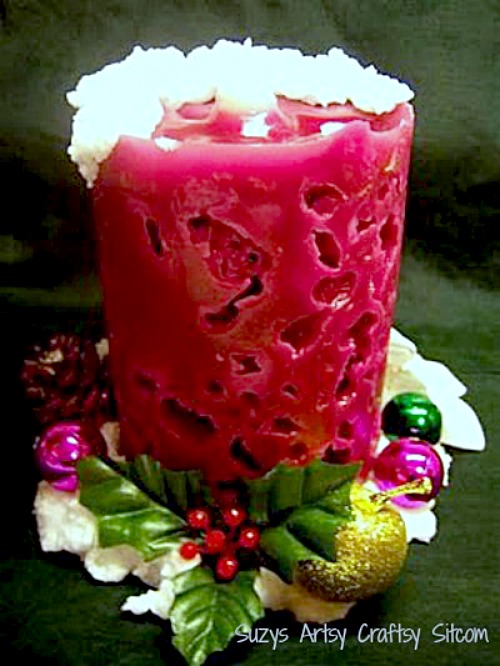 An old vintage craft- create beautiful ice candles for the holiday season!  This step by step tutorial shows you how to make these unique holiday candles.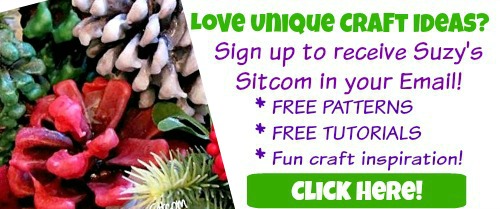 These cute scenes take no time at all, minimal supplies and not only do they make great place settings, but your guests can take them home with them and hang them on the tree!  Nothing like a multi-use craft project I always say.