In a last minute rush trying to get everything ready for the holidays?  Do you need to put together a couple quick gifts for those co-workers, or friends that had slipped your mind?  Time flies when you are having fun, doesn't it?
Here are a few easy to make gifts and ornaments to make for family and friends.  Each one of these projects is unique to Suzy's Sitcom and are sure to make your holiday even brighter!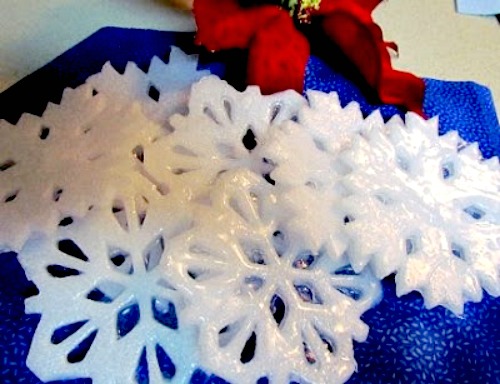 These single-use soaps are deceptively easy to make and are just beautiful as gifts or placed in your guest bathroom for friends and family.
Create a cute penguin ornament from a blown egg, a toilet paper tube and a bit of paint!  A great kids craft or even adult-type project and looks incredibly cute on the tree or for holiday decorating!  Want to know how to make them?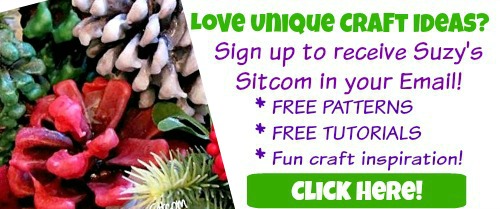 It's that time of year to plan out all the holiday gatherings.  My family is pretty large and the holidays are a great excuse to get the whole family together to celebrate and enjoy each other's company.  Because we are a crafty kind of family (I didn't fall far from the tree), we love to create lovely tablescapes.  These pretty place settings are easy to make and your guests will love them!
How about a sweet little wrapped ornament for your tree?  Those ribbons you see are actually paper.  And such an easy project too! Each ornament took about 20 minutes to create and they make an unusual addition to your Christmas tree.  Want to know how they are made?
I have always loved the Christmas song, "The Twelve Days of Christmas".  So, I have been gradually putting together patterns that depict each of the days in the song.  So far, we have Partridge & Pear.  And now, I am introducing Two Turtle Doves!  I am offering this holiday pattern free of charge to my readers.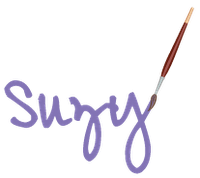 Are you new to the Sitcom?  Be sure to check out my Frequently Asked Questions Page!
For over 200 crafty tutorials for all ages, visit my Tutorial Page!