This shop has been compensated by Collective Bias, Inc. and The Coca-Cola Company. All opinions are mine alone #SmartWayToShareJoy #CollectiveBias
We are in Southern Arizona this winter and we will be celebrating Christmas without my family around.  Just Dave, me and the dogs.  This galavanting around the country in our RV has a whole lot of awesomeness to it.  But there are some drawbacks, and the holidays have the potential to be one.  But it occurred to me that there is absolutely nothing wrong with creating new traditions- and maybe mixing in a bit of the old.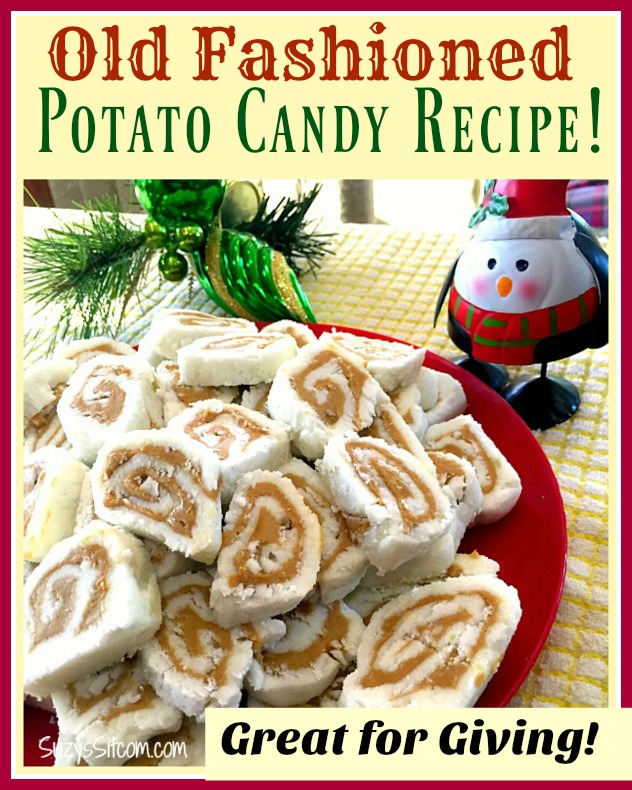 So, I pulled out my recipe book that has all our family recipes in it and whipped up a batch of Old Fashioned Potato Candy.
My mother made Potato Candy every year, and I know my husband loves it.  Yes, the word "potato" can be a bit off-putting, but stick with me here.  These old fashioned candies are in the realm of divinity, without the cooking time and the careful adherence to candy temperatures and possible humidity issues.
They are so easy to make and they are fabulous!
Let's start with baking something wonderful and making this RV festive with some Christmas decor!  In fact, we made a run to the Family Dollar before hand and picked up some Limited Edition Holiday Packaged Coca-Cola along with some great decorations.  Family Dollar is my go-to destination for quality products and great value!
Coca-Cola helps me to Share More Joy this holiday season.  We are in the holiday mode here!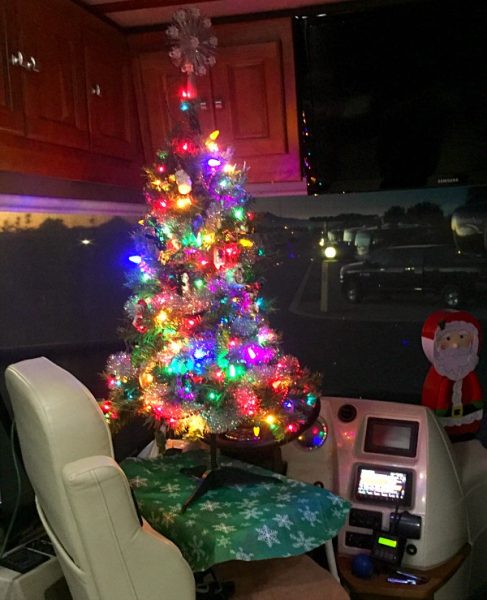 My original plan was to have Dave park next to a nice fir tree.  But we are in Arizona, so there goes that.  But after looking around, we figured out a place in the coach for a cute little tree.  Filled with my favorite glass ornaments, it was fun to put together.  Each ornament holds a fond memory of places we've been and family fun.
So, ready to make some candy?
Old Fashioned Potato Candy
1 medium potato (skinned and chopped)
2 (16 oz.) bags of powdered sugar
peanut butter
That's it!  I told you it was an easy recipe!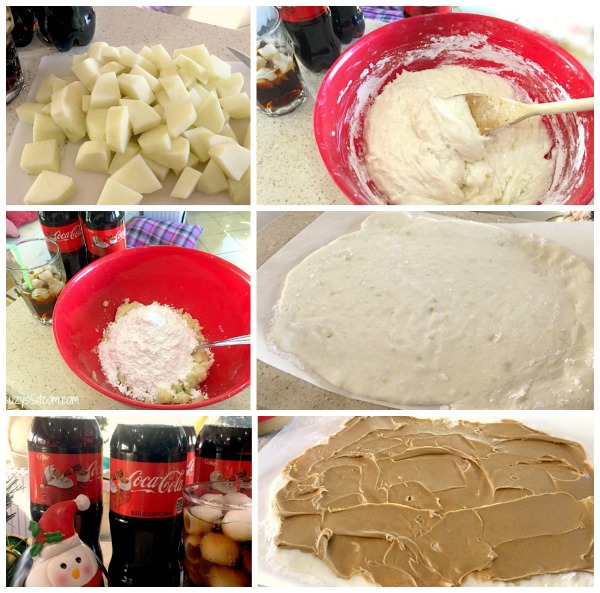 Boil the chopped potato until it is soft.  (This is all the cooking that you will do).
Add the cooked potato to a large bowl.  Mash the potato well.
Stir in powdered sugar.  The amount depends upon how big your potato was.  Mine was a bit large and I ended up using nearly both 16 oz. bags of powdered sugar.  Keep adding sugar until you get a stiff dough.
Spread out a sheet of wax paper, and sprinkle a generous amount of powdered sugar on top.  Add about half of the dough mixture on top and roll out to about 1/4″ thick.  (You may have to add more sugar to your rolling pin and the top of the dough).
Spread peanut butter on top.  (As much as you like).
Use the wax paper to help roll up the dough in a jelly roll fashion.
Place the rolls in your refrigerator and chill for at least 2 hours.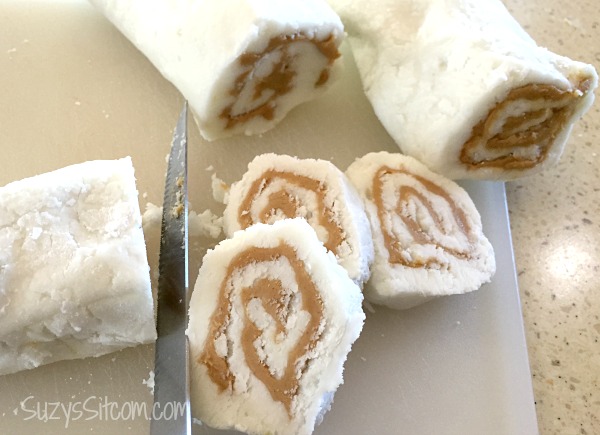 Once the rolls are chilled, cut them in 1/4″ thick slices.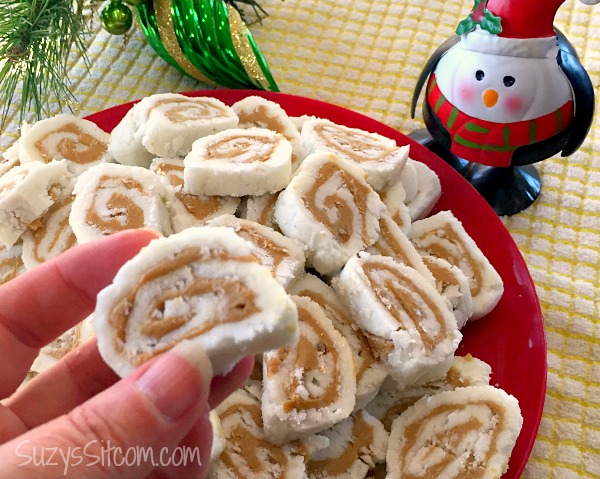 Aren't they pretty?
This candy does well both in the refrigerator or out on the counter.
It is also a great idea for gift giving, both local and long distance!
Folks will love them!  Sweet and with the consistency of divinity but without the hassle!  Just don't tell them about the potato until after they taste them!
Christmas time is that much more special with old traditions mixed with new traditions.  And the great thing about living in a huge RV park with a bunch of snowbirds is that I can introduce them to some great traditional old fashioned candy.
Want a bit of Christmas spirit for your pantry?  Be sure to check out the local Family Dollar and stock up on a supply of Coca-Cola Limited Edition Holiday Packaging!  You can find it in 6 pack glass bottles, 2L or aluminum bottles.  Family Dollar is my go-to destination for quality products and great prices!
No matter where you happen to be this holiday season, share that holiday connection!
Find more values and great products at Family Dollar:
Family Dollar on Facebook  *  Family Dollar on Twitter  *  Family Dollar on Pinterest