Did you know that July is Family Reunion Month?  Summertime is also a great time to plan fun get-togethers with friends and family.  Because we live in a RV, we like to plan all our gatherings around the campfire and the grill.  With that in mind, I put together a list of grilling tips and party ideas for your next summer gathering!
Celebrate togetherness this summer!  Ready to party?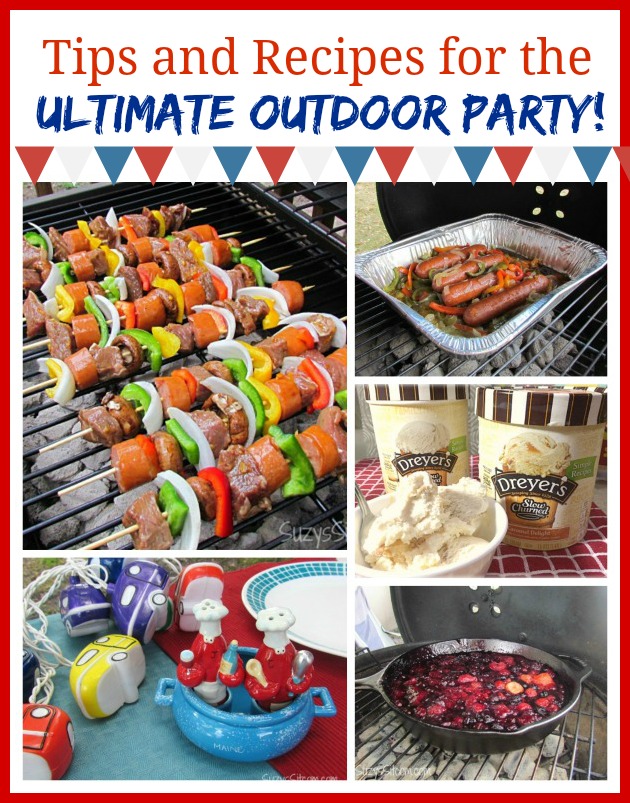 Planning for a crowd can be difficult.  Here are a few tips to keep in mind:
Keep it Simple!
Choose food and recipes with fewer ingredients and those that do not take tons of time to make.
How to Cook Pizza on the Grill!
So…how much food should you make?
A good rule of thumb is to use these quantity suggestions:
PER PERSON:
24 oz. of soft drinks or water, 3-4 oz. ice, 1-2 slices of bread, 1 cup of salad greens, 1/2 cup fruit or pasta salad, 4-6 oz. meat, fish or poultry, 2 hotdogs, 1 portion of dessert.
Grilling Tips and Camping Tips
A great time saver is to measure your ingredients for each meal ahead of time and pack in ziplock bags. Label each bag accordingly.
While cooking on the grill or over a fire, cover your pot.  Food not only gets done more quickly, but you save on fuel and keep the insects out!
Heavy duty aluminum foil is a must for a good campsite.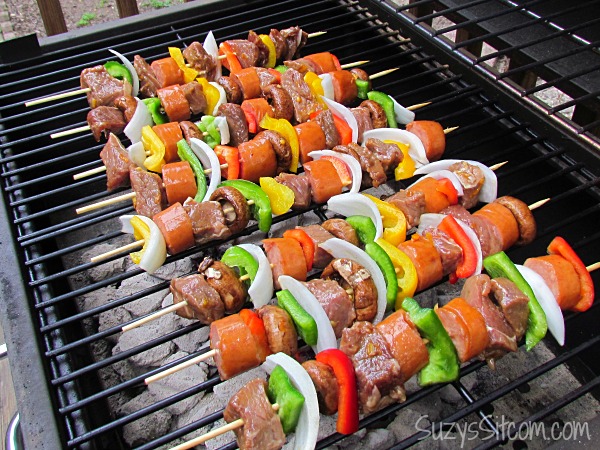 Teriyaki Orange Beef Shish Kebabs
Choose recipes that work well for larger groups
Converting a smaller recipe by doubling or tripling the batch does not always work out.  Try to go with food that can easily be made in large quantities.
Vegetarians are important too!
There is always someone in the crowd that does not eat meat.  And oftentimes ethnic and religious preferences need to be considered too.  Always be sure to offer at least a few vegetable dishes.
Easy Outdoor Meal Tips
To protect your pots from damage, put liquid soap on outside of your pots and pans before putting over the fire.
Want to keep the food in your coolers cold longer?  Add cans of frozen juice!
For a quick meal, prepare soups, stews or chili ahead of time and freeze in individual servings.  Reheat and you have a great meal!
Decorate with a fun camping theme!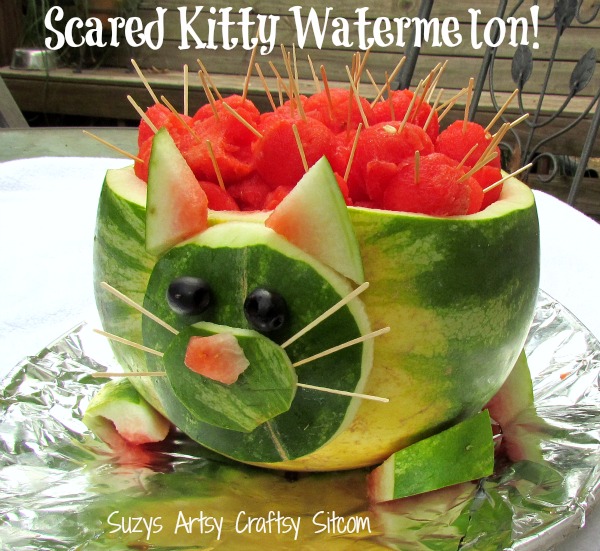 Make your party planning easy!
Go pot-luck!  Assign a dish to each guest.  Be sure to assign one so that you don't end up with 50 apple pies…
Grilled Sausage Peppers and Onions
To avoid unwanted visits from animals, keep food stored away or hang above ground level.
To keep your soap clean, put it in a sock and hang it from a tree!
Add a pan of hot water to the grill while you are eating.  Perfect for clean up later!
Use baking soda to remove odors from your coolers.
Add powdered sugar to your marshmallow bag to prevent them from sticking together!
Pre-chop ingredients such as onion, peppers etc at home. Pack in ziplock bags.
Pre-cook select meats and freeze for quick meal preparation.
Use squeeze margarine.   This squeeze bottle is much easier and cleaner to use when in the woods. It is also great for cooler temperature.
Use disposable water bottles to store salad dressing, oils or sauces.
To easily remove burnt on food from your skillet or pan, simply add a drop or two of dish soap and enough water to cover bottom of pan and bring to a boil.
Plan you next gathering around a campfire and cook up something awesome.