I want to share with you a simple painting technique! Using a few dollar store wooden frames and supplies that you most likely already have in your home, this project comes to life quickly! Painting a crackle finish adds a rustic touch and fun texture to your project. Turn a boring frame into something exciting!
Decorating can be a hassle.  Especially when you aren't sure of color schemes and don't have a ton of money to spend.  I personally spend a bunch of time decorating with things like toilet paper tubes and disposable aluminum pans.  I'm a cheapskate at heart.
Now that we live full time in our RV as we travel, I have even less opportunity and space to express my decorating whims. Every single thing that I put in my home now needs to have a purpose.
This post also includes more unique Painting Ideas!  So be sure to keep reading for lots of inspiration!
I'm SO excited to be guest posting over at Kenarry: Ideas for the Home today sharing all of the instructions for this project!  You can find the full details, and lots of photos of this easy technique for creating a Crackle Finish HERE!
Want more Unique Painting Ideas and some Free Patterns?
Jar O' Nutcracker Spoons with Free Pattern
One of my favorite things to collect over the years for Christmas was fun and colorful nutcrackers.  When I sold my house a few years ago, I sold everything in it including my nutcracker collection.  Living in a motorhome means not much room for decorations.
So this week, I decided to create a batch of tiny nutcrackers made from wooden spoons.  And I've included a free pattern for you to make your own!  You can find it HERE!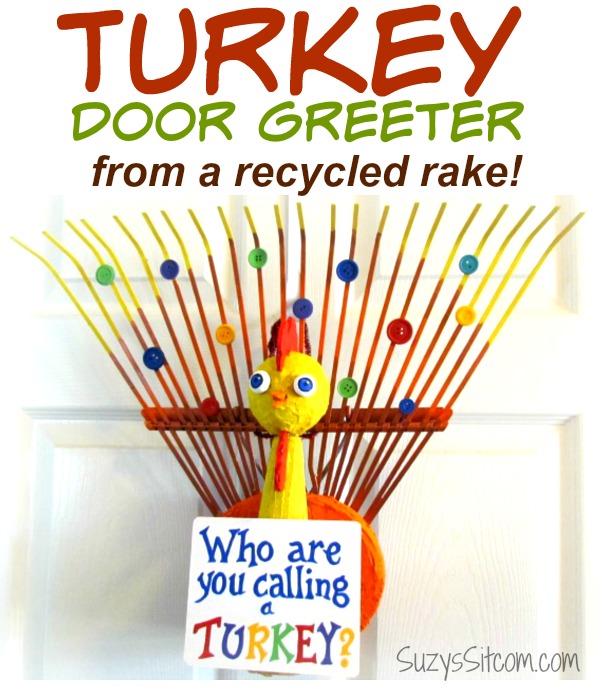 A few months ago, I ran across a stash of metal rake heads that just called my name.  Last week, I showed you my Santa Rake Head Door Greeter, and this week, I'm presenting my Turkey Rake Door Greeter.  A cute way to recycle, and a colorful addition to your front door just in time for the holidays!    Want to know how to make him? CLICK HERE!
For over 200 crafty tutorials for all ages, visit my Tutorial Page!