Back in September, Mona from Craft Klatch and I challenged each other to come up with something amazing for the holidays using toilet paper tubes and buttons.  We had so much fun coming up with fun recycled projects that we have decided to do it again!
This challenge involves newspaper.  Oh, and it has to be Christmas themed.  Other than that, no restrictions!  We will both work separately and reveal our projects to each other and to all of you on December 1!  Hmmm….I definitely have worked with newspaper before.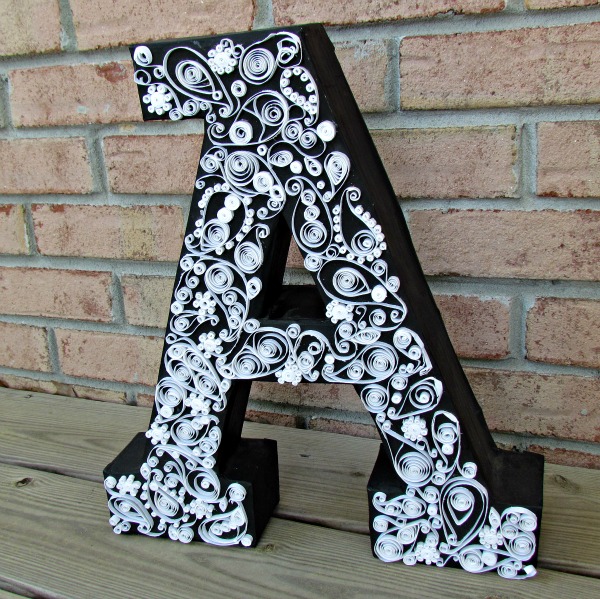 My Quilled Paisley Monogram is made from recycled cardboard, with newspaper paper mache, topped with white quilling.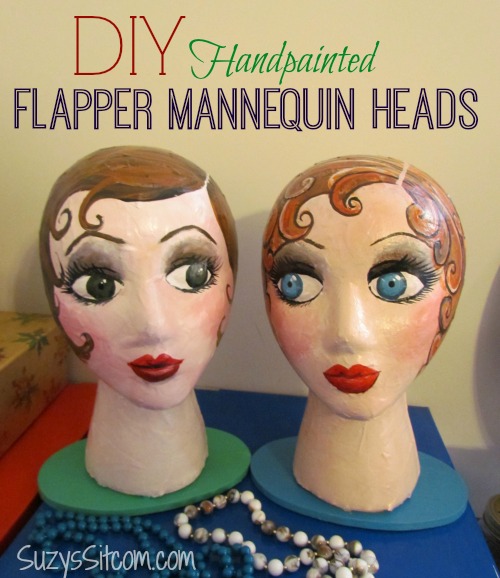 For my Flapper Mannequin Heads, I used a paper mache technique over styrofoam.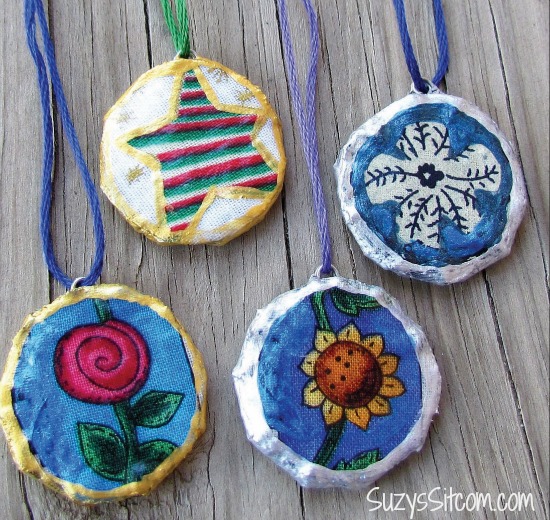 Oh, and there are the pendants I made from cardboard, newspaper and fabric!
So many ideas!  It is going to be fun to come up with something new and original.  I mean, Mona is some pretty stiff competition.  Check out some of her fun projects:
Resin Christmas Coasters from Craft Klatch
Paper Covered Cone Christmas Tree from Craft Klatch
Oh, and what about the fun results from the last competition?
Mona's creation- a beautiful star ornament, and mine was a quilled Christmas Tree napkin ring!  You can find both tutorials here!
So with a bit of newspaper and a ton of imagination, who knows what we will come up with next?  The competition begins today.  Stay tuned and the big reveal will be on December 1!  The winner?  Well that will be you of course!  Two new crafty tutorials!
Be sure to check out Mona on her YouTube Channel!
Mona is a master crafter specializing in craft videos.  She lives on YouTube, posting new craft videos three times a week.  Over the past few years, she has created hundreds of fun tutorials.  You can check out  the CraftKlatch YouTube channel, or her website CraftKlatch for lots of great crafty ideas.

Are you new to the Sitcom?  Be sure to check out my Frequently Asked Questions Page!
For over 200 crafty tutorials for all ages, visit my Tutorial Page!