I want to thank all of you for being so awesome this year.  It has been a year of change for me and my husband.  In April of 2015, we sold most everything we owned and hit the road in our RV as full time travelers.  This meant that we were very dependent on the success of the Sitcom, Daily Holiday Blog and The Traveling Sitcom.
Without you, Suzy's Sitcom would just be another place on the web.  You are what makes it so special!  We both want to thank you for hanging in there with us!
Lots of fun ideas, lots of crafting, lots of great recipes and so much more happened here this year!  Many new things are in progress.  Living on the road has certainly not stopped any of that.  The year 2017 looks to be just as exciting as the last.
But first let's take a look back at 2016 and check out the most popular tutorials for the year.
Top 12 Craft Tutorials in 2016
I love to peruse my vintage craft books and bring back ideas that seem new to some.  And I stumbled upon an idea to create faux stained glass using only acrylic paint and glue.  What is great about this project is that you can make it as simple or as complicated as you like.
This project has been in my top ten ever since it was published in 2011.  Due to it's popularity, I have created full size pattern and instructions available in my Etsy shop!
Are you a subscriber of Suzy's Sitcom?  Go to the MEMBERS ONLY page for a free 8″ x 11″ pattern for this project!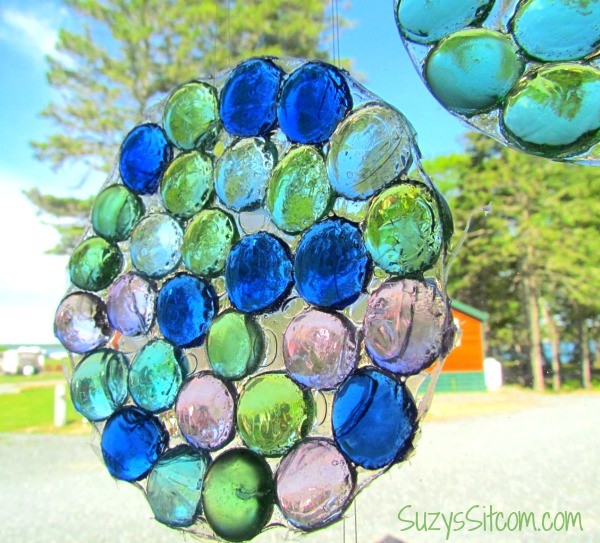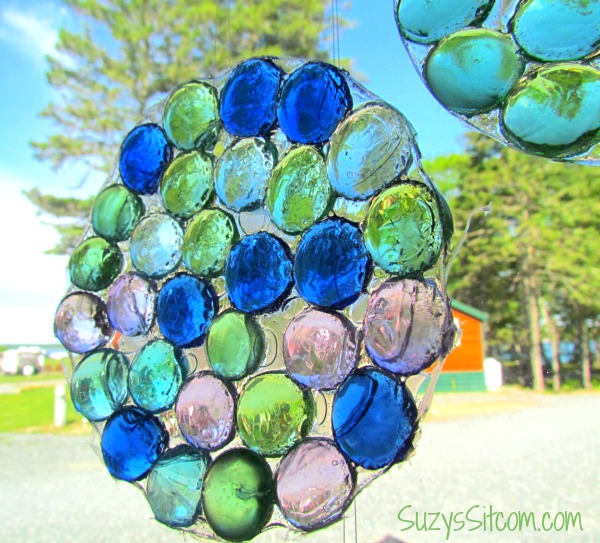 2. Easy to make Glass Suncatchers
You will be surprised at how simple this sun catcher project is!  In fact, it is a great project for the kids on a warm sunny day.  The items to make them can be found at any dollar store or your local Walmart and both you and your kids will have a blast with this one!
3. Creating Mosaics the Easy Way
Creating Mosaics using glass pieces can be difficult.  But I found a great stick on adhesive, and using broken dollar store plates, I was able to revive a boring lazy susan! This is a surprisingly simple project!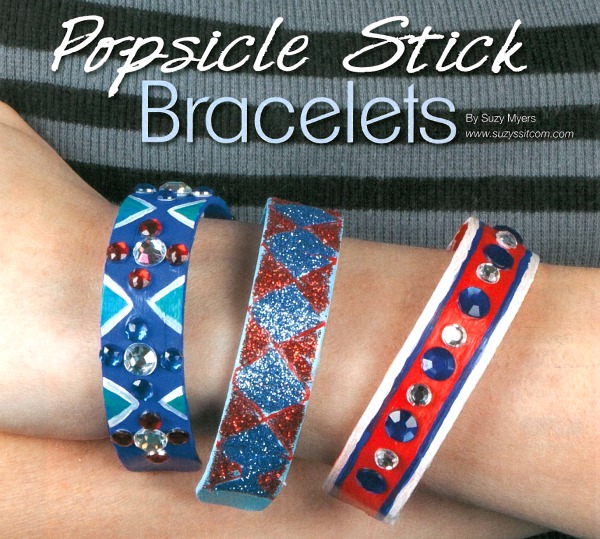 I was looking through my vintage craft book collection and ran across a 1970 Pack O' Fun magazine. They had instructions on how to take a simple popsicle stick and turn it into a bracelet.  I'm always happy to try and take a good idea and run with it.  This is a great project for the kids and for adults too!