A wedding can get pretty expensive. With most of us, budgets are a reality. I want to share with you 8 beautiful DIY Wedding Decor ideas exclusively from the Sitcom!  These are unique, inexpensive ideas that will make your wedding fabulous and keep you in your budget!
Keep Your Wedding on Budget!
Did you know that the average cost of a wedding is now $25,000?  When I got married many years ago, I was on a tight budget.  Certainly tighter than $25,000.  That is for sure.  I ended up making a lot of things for my wedding.  I made my cake, my dress, my flower arrangements, and my decorations.  I then handed my sister a camera and made her the "official" photographer.  Yep, I'm cheap like that.
You don't have to go to extremes like I did.  But you can certainly put together a few things on your own to make your wedding special and stay in your budget.  Then maybe you can splurge elsewhere, like on that wedding dress!  Here are a few ideas to get you thinking:
Vintage Photo Mason Jars
This is a beautiful idea for table centerpieces at the reception.  Vintage Pictures in Mason Jars are easily created and will last for years!  They make great keepsakes for the wedding guests of your special occasion and really take no time to make.
This simple project results in a beautiful centerpiece.  The heat of the candle adds the scent of lavender.  For the tutorial CLICK HERE.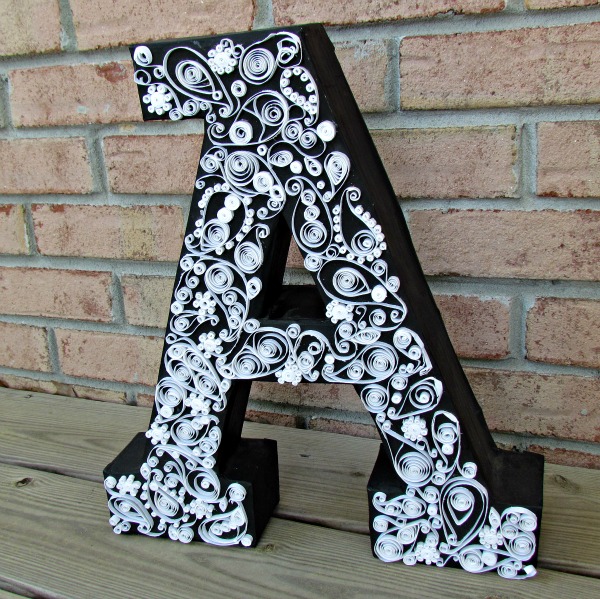 This Quilled Paisley Monogram would make a fabulous wedding gift or centerpiece for the bride and groom's table.  You can create it in the colors of the wedding if you wanted to.  Or just go with black and white for a crisp, clean look.
Paper Quilling is the art of taking thin strips of paper of varying widths, and rolling, gluing and shaping them into different shapes.  This tutorial walks you through another great monogram project!  You can find it HERE.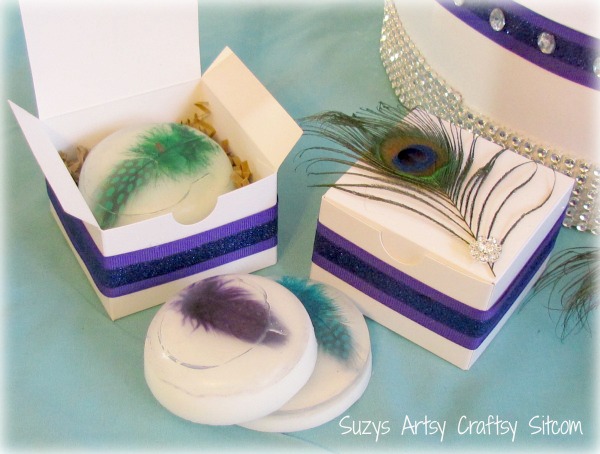 Peacock Themed Gift Soap is perfect for a themed wedding as favors for the guests.  This soap take just minutes to make and you could definitely change the theme depending upon your wedding.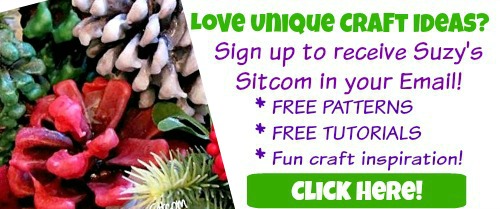 I created a unique take on Tree of Life featuring the name of the couple and wedding date and over 100 individual leaves for her wedding guests to sign!  And, I can show you how to make one too! CLICK HERE!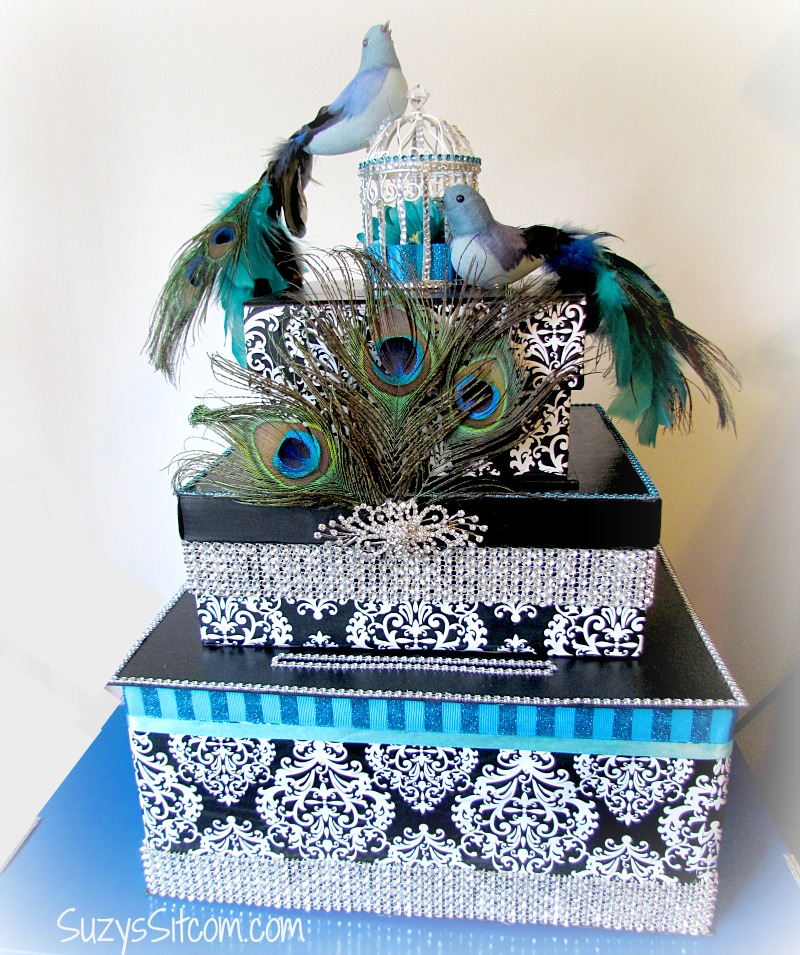 For a peacock themed wedding, we have a Peacock Theme Wedding Card Box. This project is an inexpensive way to make something beautiful for a wedding- using recycled boxes and wrapping paper.  And the theme can be anything you want! Want to know how to make it? CLICK HERE!
And finally, here is a beautiful Floating Candle Votive to make the tables that much prettier.  This is a simple project!  You can find the tutorial here: Floating Candle Votives.
So, did I get you thinking?  Beautiful things are not always ridiculously expensive.  And budget your money wisely and you just might have enough left for that awesome honeymoon!
Are you new to the Sitcom?  Be sure to check out my Frequently Asked Questions Page!
For over 200 crafty tutorials for all ages, visit my Tutorial Page!