I am thrilled to announce that two of my projects were featured in this month's edition of Kids Crafts 1-2-3 Magazine!  Released to the newsstands today, this edition specializes in summer boredom busters and offers over 75 awesome kids crafts to keep them busy all summer!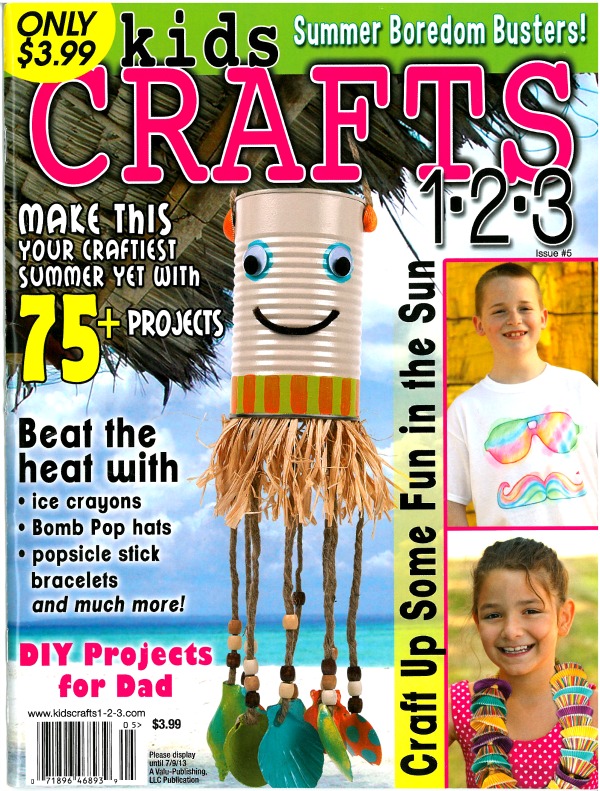 Kids Crafts 1-2-3 is a bi-monthly magazine and can be found exclusively at Walmart, Michaels and Barnes and Noble.  And I totally love the price!  For $3.99, you get over 75 great ideas.
I was asked to come up with something kid-friendly using my Plaster Casting with Sandidea.  I thought about it a bit and then came up with these cute 3D animal wall plaques that would be perfect for a nursery.  You can find the full tutorial in this issue of Kids Crafts 1-2-3!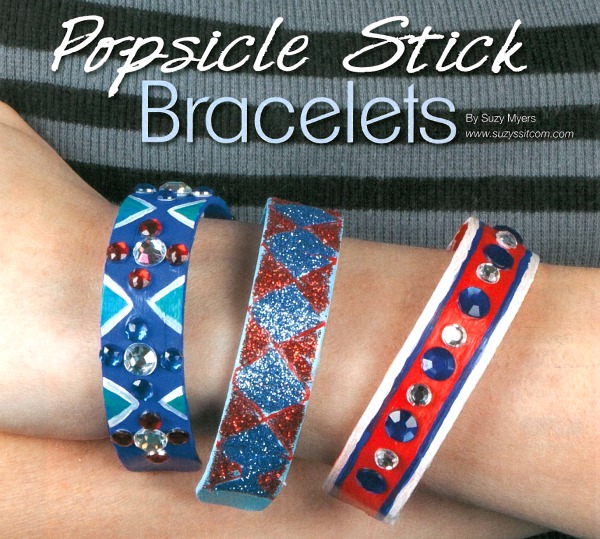 Also, you may be familiar with my Popsicle Stick Bracelet idea.  We took it a few steps further and went with a 4th of July theme.  Be sure to check out Kids Crafts 1-2-3 to see some additional tips I have for making these cute bracelets!
Are you new to the Sitcom? Check out my Frequently Asked Questions Page!
For more than 100 tutorials for all ages, don't forget to visit my Tutorial Page!