Have a party happening that could use a cool dessert centerpiece?  Make this fun Mini Cupcake Holiday Tree.  Fun to make and even more fun to eat!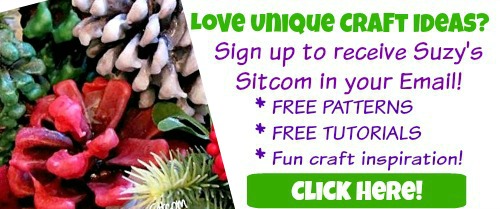 With all the family gatherings coming up, I needed a neat centerpiece for my table.  This Mini Cupcake Tree is fun to look at and to top it off, you can eat it too!  The best of both worlds! Want to know how to make it?
Affiliate links to Amazon below:
For this project, you will need:
24″ tall styrofoam cone
2 boxes cake mix
toothpicks
Royal Icing (recipe below)
gel food color (green)
gum drops
peppermints
Begin by baking up a ton of mini cupcakes!  Each box mix makes about 72 mini cupcakes.
Of course you could always go with a smaller styrofoam cone and less cupcakes, but when I take on a project it seems I never do anything small.  Once all the cupcakes are baked, it is time to assemble the tree!
Push in a ton of toothpicks into the styrofoam.  What you see above- add more to that.
Start at the bottom and start adding cupcakes, pushing them into the toothpicks.
Work your way up, adding more toothpicks and cupcakes as you go.  Setting your plate on a lazy susan is a good idea.  That way you can easily turn the tree and work on all sides without shaking it up.
Because of the height of the cone that I chose, I ended up using every single one of my mini cupcakes!
Now it is time to decorate!  Make up a batch of Royal Icing.  I specify this type of icing because you want it to get hard and act like a glue for the decorations that you are adding.  Here is a good recipe to follow:
Royal Icing
3 cups Confectioners Sugar
2 egg whites, beaten
1/4 tsp. Cream of Tartar
Use electric mixer to mix all ingredients together, than add green gel food coloring.  (I was out of gel and had to use liquid food color which doesn't give as dark a color as I would have liked).
Use a knife to swirl the green onto each cupcake.  You may need to hold the cupcake in place while doing so.  (Those of you that do a bit of cake decorating, it would most likely be much easier to pipe this green icing on using a decorating tube).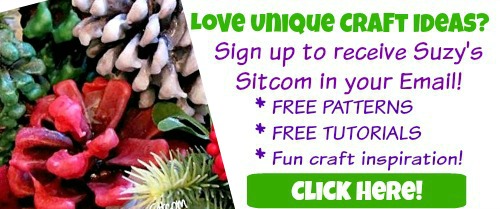 All the icing is added and we are ready for decorations.
Place gumdrops and peppermints in place, covering any bare spots.
And there you have it!  A pretty dessert centerpiece for your party!
Be sure to check out more of my styrofoam projects:
All You Need is Love and Cupcakes Faux Pallet Art
Hooty Owls No Sew Wall Art
DIY Holiday Macaroni Sheep
Are you new to the Sitcom?  Be sure to check out my Frequently Asked Questions Page!
[activecampaign form=1055]
For over 200 more tutorials and recipes for all ages, be sure to visit my Tutorial Page!
Also, don't miss my other blog,  Daily Holiday Blog, where every day is a holiday!