Yes, I cook now and then too!  Bet you thought this was a craft blog!  Well, the hubby would like me to put my craft project down now and then and whip something up in the kitchen.  And honestly, I love cooking if I put my mind to it.  So this past year I began sharing some of my favorite recipe ideas.
Here are my top 10 readers favorite recipes from 2015!
We are in Florida this winter and for the first time ever, we celebrated Christmas without my family around.  Just Dave, me and the dogs.  This galavanting around the country in our RV has a whole lot of awesomeness to it.  But there are some drawbacks, and the holidays have the potential to be one.  So, I pulled out my recipe book that has all our family recipes in it and whipped up a batch of my Grandma's Soft Ginger Cookies. My mother made them every year, and I know my husband loves them.  They are plump, and soft.  Like ginger snaps, but without the snap!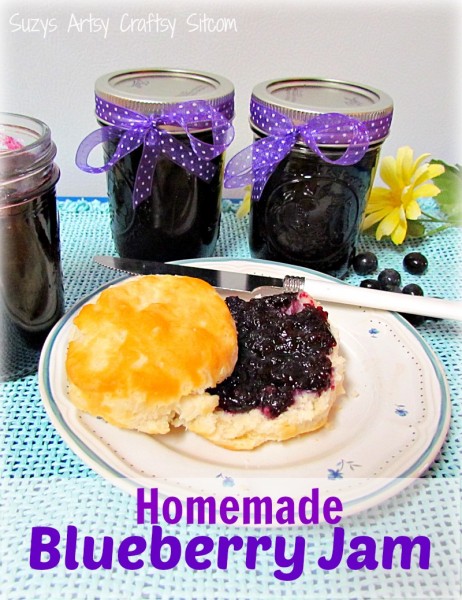 When it is blueberry season and you have access to fresh blueberries, it is a great time to can some fresh blueberry jam!  My mother and I got together and did just that.  Here is her easy recipe (some great tips) and tutorial for making and canning fabulous blueberry jam!
On a chilly evening, a hot meal is a real treat.  Fix up a batch of Mom's homemade Lasagna, and your meal just plain becomes special!  This is my Mom's personal recipe, handed down from her Mom!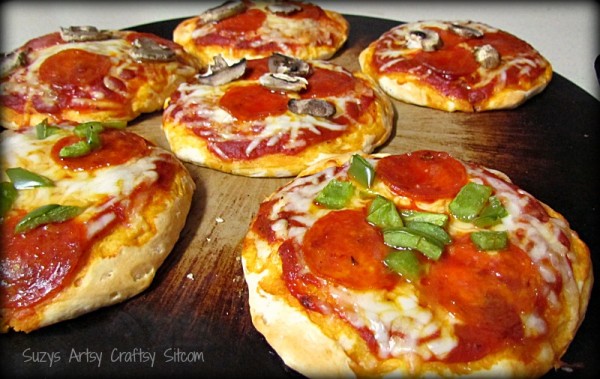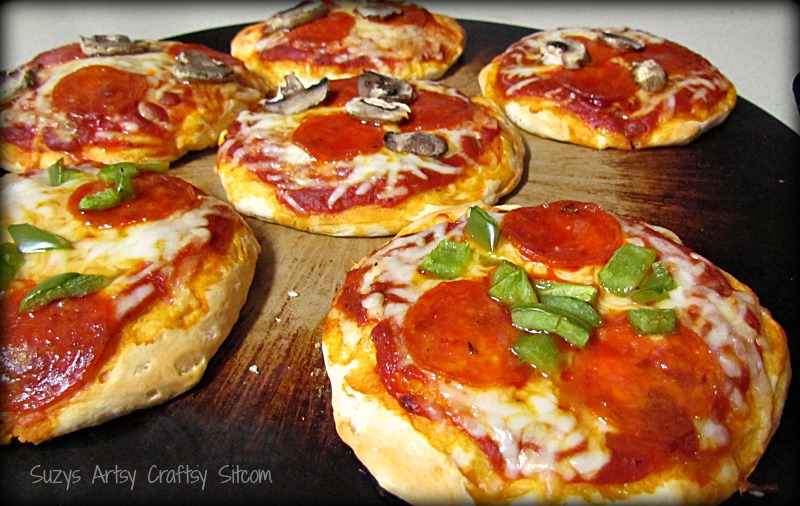 This Mini Pizzas recipe is a great way to serve up your family a home-cooked meal in 30 minutes or less on these busy back-to-school evenings!  This recipe was not only a blast to make, but the family totally loved it!  And I have to tell you, the husband is difficult to please.  Just saying.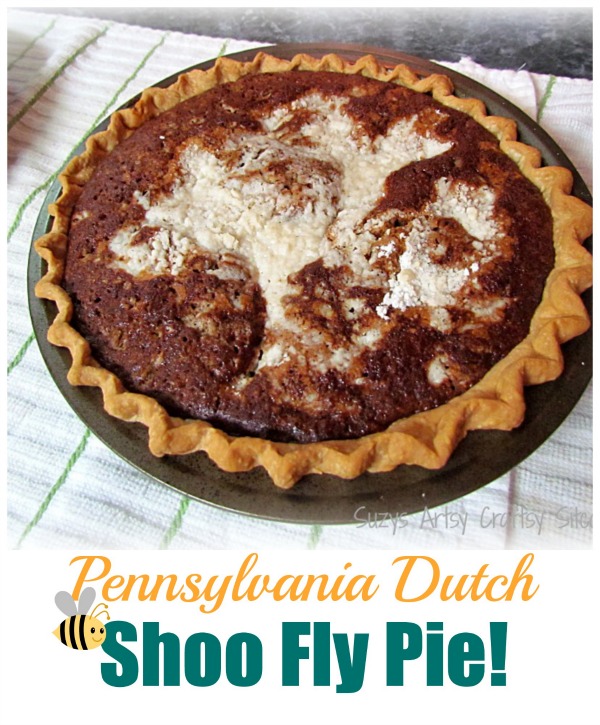 Don't let the name sway you.  Shoo Fly Pie is amazing.  It is made of molasses, sugar and flour and my mother's version has a delicious gooey molasses bottom. It is pretty darn awesome any way you fix it and is a must at traditional family gatherings like Thanksgiving.
This is an easy recipe that you can make ahead of time so that when it comes to dinnertime while on vacation, you don't have to put out a lot of effort.  That is my kind of cooking!
I'm always on the look out for simple meal ideas that I can put together without a whole lot of thought or extra preparation.  After all, I work at a campground!  Life should be simple, right?  With that in mind, I came up with an easy 3 Cheese Macaroni side dish made in a crock pot!
8. Six Sweet Treats for Easter
I can't help but stop and stare at some of the fabulous recipes for Easter that are currently on Pinterest.  Of course I tend to gravitate towards the sweets.  Is it just me or is there something about a bunch of sugar that makes you want to just dance?
Okay.  Just me.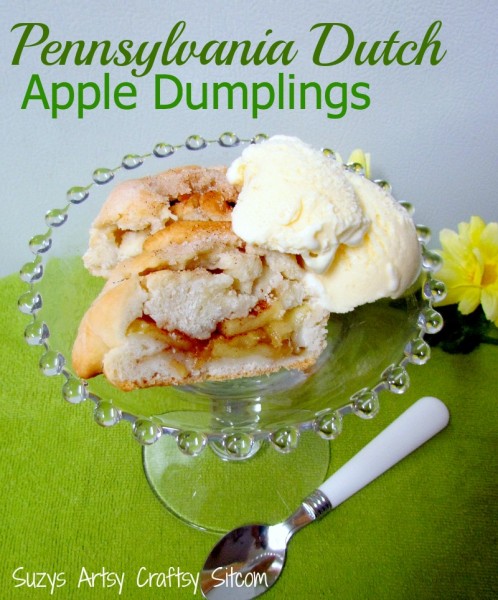 My mother comes from a long line of Pennsylvania Dutch cooks, and she has offered to share some of her recipes that have been handed down over generations.  This is her Apple Dumplings made from scratch!
If you love coconut, then you are going to love this recipe!  The hubby and I have both been craving something sweet lately.  And it occurred to me that we just might need a good coconut fix…
Be sure to check out my Recipe Page for lots more easy to make recipes!
For 12 Party Ideas and Recipes click here!
See something you want to try?
Are you new to the Sitcom?  Be sure to check out my Frequently Asked Questions Page!
For over 200 crafty tutorials for all ages, visit my Tutorial Page!