Summer is coming to a close and it is time to start thinking about putting together some Back to School Crafts!  Here at the Sitcom, there are plenty of tutorials for back to school items like book covers, messenger bags, laptop cases and more.  So, I put together my crafty ideas with a few I found on the web just in time for back to school!
Sadly, the summer is almost over.  Heck, there is Halloween stuff for sale at the local craft store already!  We aren't going to jump the shark that far, but I thought I'd give you some cute craft ideas for sending the kids off to school.
Iris Folded Book Covers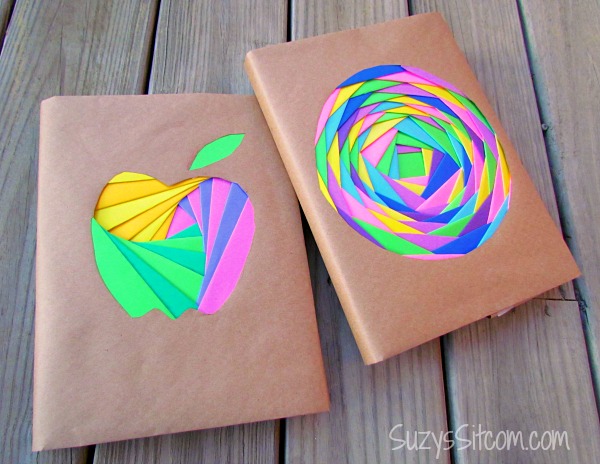 Remember those boring book covers you used to make yourself?  Here is a new take on that simple paper craft.  Colorful Iris Folded Book Covers made from grocery bags and colored card stock!  This tutorial includes several free downloadable patterns!
Easy to Sew Messenger Bag
Like to sew?  This Cute Messenger Bag  is an easy tutorial!  Perfect to carry school supplies and cute too!

How to make a Bullet Journal
Recently, I discovered Bullet Journaling.  It is a fun way of making life a bit more organized, and a great way to be a bit creative every single day. Here is my tutorial on how to make a Bullet Journal and stay organized for back to school!
Easy DIY Laptop Case
Easy DIY Laptop Case from Hello Creative Family- a colorful way to protect your laptop!
Apple String Art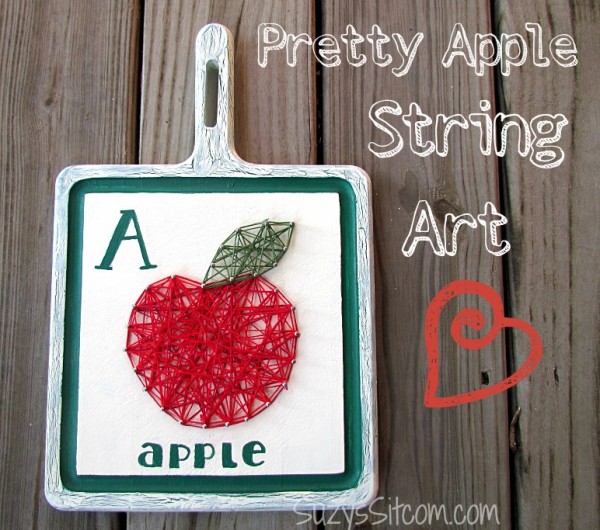 Here is a cute gift the teacher will love!  Remember string art?  A great use for an old cutting board too!  You can find the full tutorial here: A is for Apple String Art
Beary Special Teacher Gift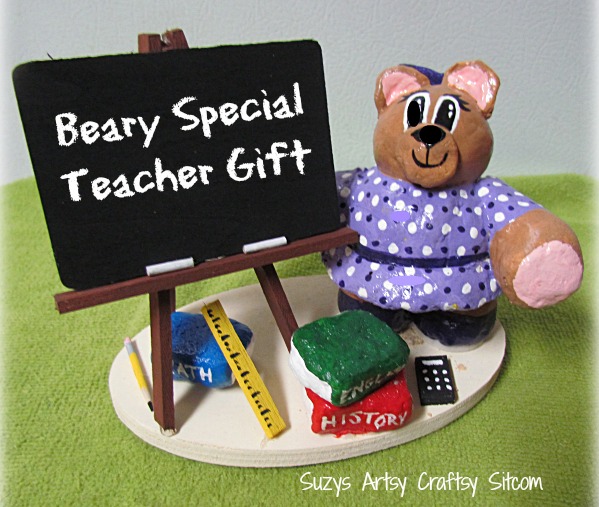 This craft is really fun to do.  Ever made anything with salt dough?  Really- there is so much you can do with it!  This Beary Nice Teacher Gift will sit proudly on your favorite teacher's desk.  You can even personalize it by painting the teacher's name on the chalk board!

DIY Purse Organizer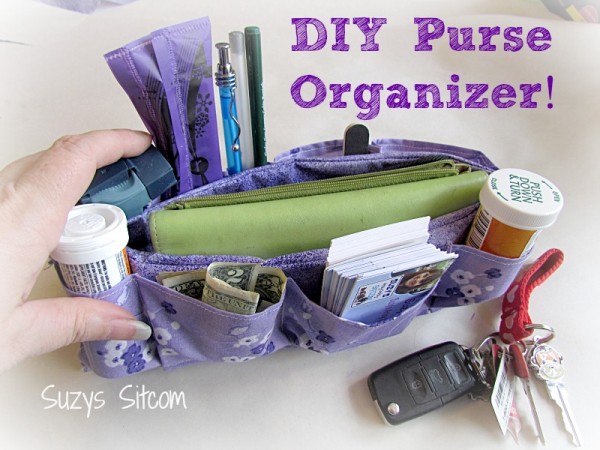 Have a pretty purse that doesn't have much in the way of inside pockets?  Me too.  And that means all your stuff lays in the bottom in a big unorganized mess.  Here is my solution for a an easy to make DIY Purse Organizer that will solve that whole problem!
Shark Pencil Case
This project is just too cute to pass up.  How about a cute DIY Shark Pencil Case from Patchwork Posse. This is a fun free pattern.  I'm betting it is a hit with the kids!
See something that looks fun?  Well, get crafting!
Are you new to the Sitcom?  Be sure to check out my Frequently Asked Questions Page!
For hundreds of crafty tutorials for all ages, visit my Tutorial Page!