Here on the Sitcom, I like to offer a bit of everything craft-wise, and have many tutorials that can be applied to weddings and wedding gift ideas.  Creating a personalized DIY wedding can be lots of fun!  Now there is a new website called All Free DIY Weddings that you can go to for even more wedding craft ideas!
Peacock Theme Wedding Card Box
AllFreeDIYWeddings.com is a web site devoted to all kinds of wedding crafts! Creative wedding ideas come in all shapes, sizes and styles! AllFreeDIYWeddings.com welcomes all brides-to-be and wedding enthusiasts in search of the best wedding crafts. You'll find hundreds of projects and ideas for weddings, bridal showers, and other wedding-related events.
And like their name states- it is all free!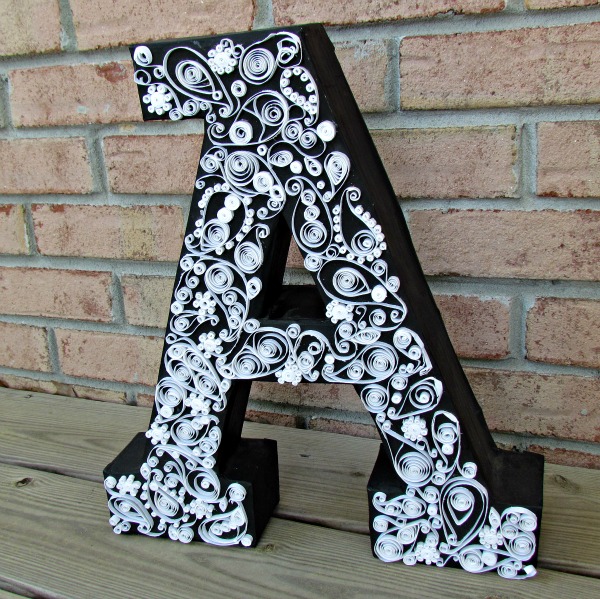 All Free DIY Weddings is currently featuring my Quilled Paisley Monogram.  The monogram makes a wonderful personalized wedding gift and costs next to nothing to make!
About a year ago, I did a whole series of crafts for a peacock themed wedding.  You can find all my wedding tutorials here on the Sitcom, such as the Floral Centerpiece and Floating Votive Candles.
While not featured yet on All Free DIY Weddings, I'm hoping they soon will be!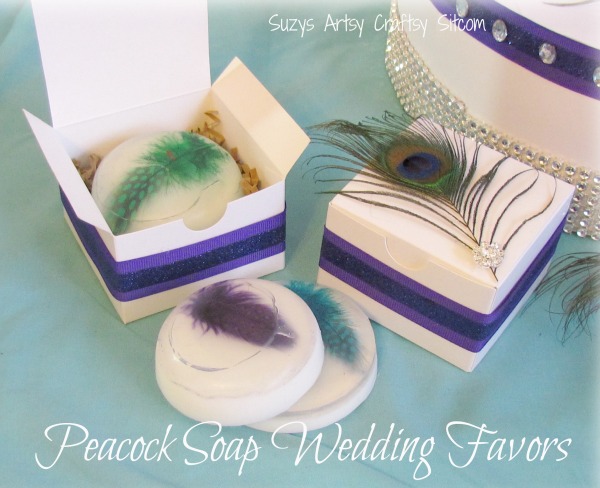 Because I kind of went a little crazy with that peacock theme… Peacock Theme Soap Favors
Seriously.  I like me some peacocks!  Ha! Tealight Table Lamp with Bling
But I have to say that monograms are my favorite gift item for weddings.  They are always very appreciated and I love the fact that they are so personal!  This Quilled Monogram is made purely from colored cardstock and white glue!
Need more DIY wedding gift ideas?  How about my Mosaic Monogram, or my Faux Porcelain Frame.
How about even more great ideas?
Check out AllFreeDIYWeddings.com and sign up for their free e-mail newsletter,The Wedding Planner.  Every issue of The Wedding Planner showcases easy-to-follow wedding project tutorials, full-color photos, crafting tips and more.

Want to try your hand at quilting?  My newest quilt Pattern- Batiks Gone Wild!  A great gift!
Are you new to the Sitcom?  Be sure to check out my Frequently Asked Questions Page!
For over 150 crafty tutorials for all ages, visit my Tutorial Page!