Mom loves pretty things, and Mom loves things made by you!  In need of a few crafty Mother's Day gift ideas?  Well, I totally have your back!  You will find lots of colorful and unique craft ideas here on the Sitcom!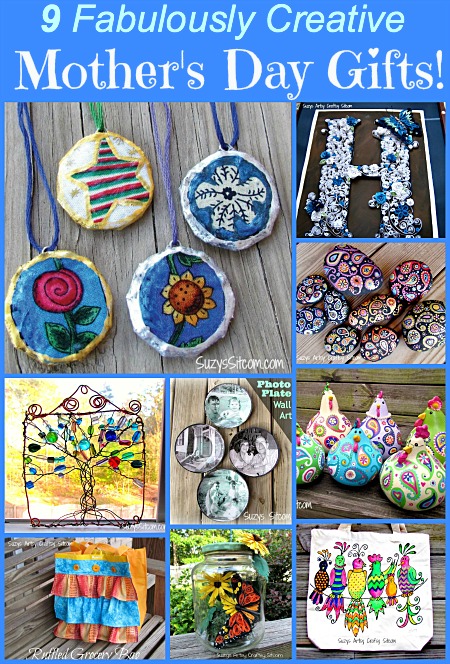 Make your mom a beautiful handmade gift that she will cherish!  Mother's Day is on Sunday, May 8 this year, so now is the time to get started!  Pick one of these fun projects and make something special!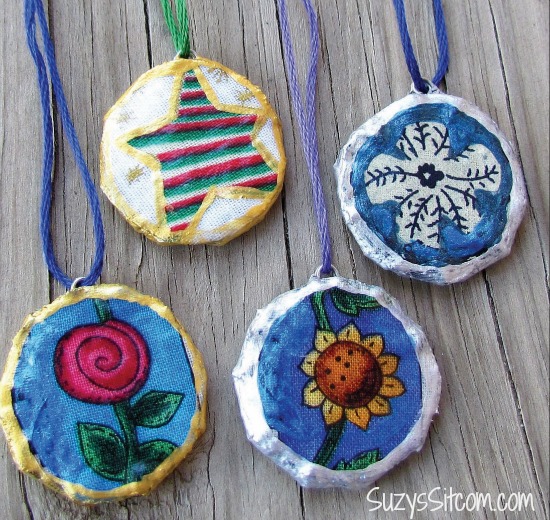 These pretty Mothers Day Pendants are made from recycled cardboard and fabric scraps.  This project is not only a lot of fun, but it uses material that you will have around the house and is a great way for the kids to show off their creativity! And mom will love the results!

Does Mom like chickens?  My Mom sure does!  These sweet little Paisley Chickens are not only fun to paint, but make great conversation pieces!  If you are not into painting them yourself, I often offer them in my Etsy shop available for purchase.  (They go very fast and I'm currently working on more!)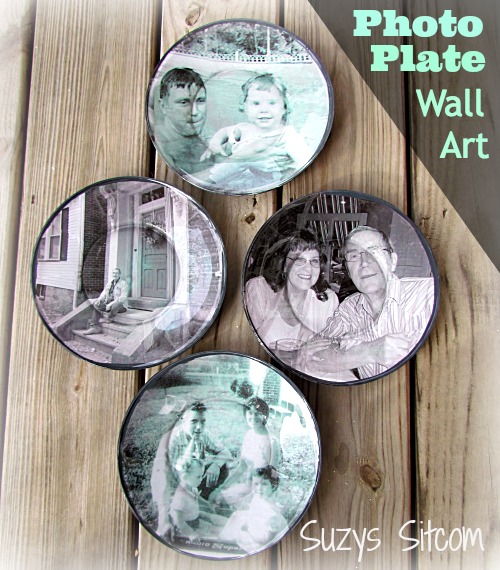 I gave this set of personalized Photo Plates to my Mother for her birthday and she loved them!  Use photos of the family and make something unique and incredibly personal for your Mom!  Easy project!
Does your Mom love color?  How about some Gossiping Birds on a Wire?  These pretty birds are drawn onto a tote with neon fabric markers.  Free pattern is included!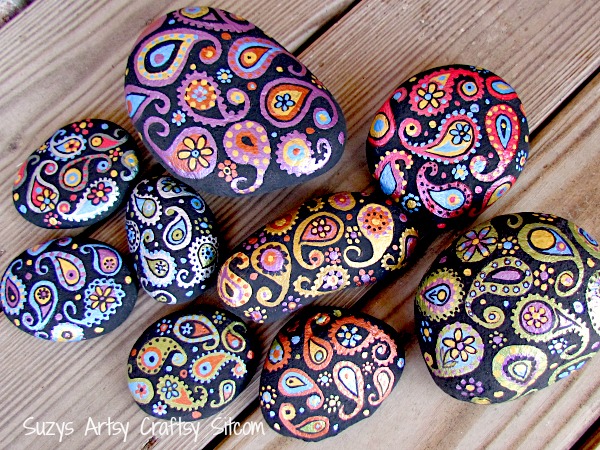 And since I can't seem to get away from the paisley theme, I created some pretty Garden Paisley Stones.  You can make your own, using the tutorial, or purchase some from my Etsy store!  These pretty rocks look great in a garden or in a potted plant for extra color.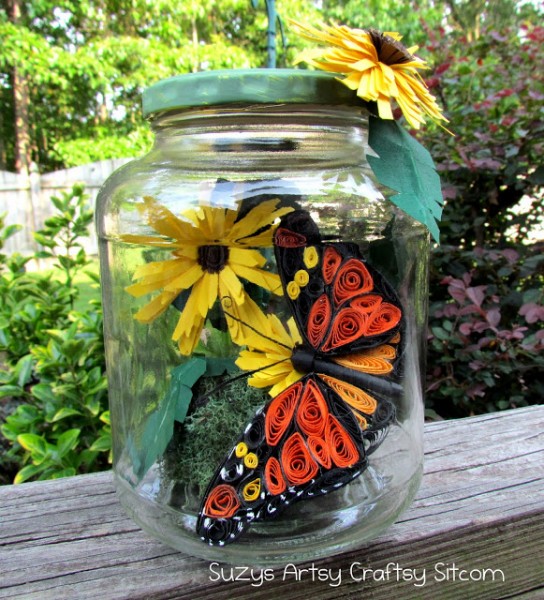 This Butterfly in a Jar was made with colored paper cardstock and a pickle jar!  This fun tutorial walks you through the quilling process step-by-step.

This Ruffled Grocery Bag actually started out as a plain grocery bag.  Making ruffles from fabric scraps brightened up the bag and gave it a whole new look!  This is a simple sewing project even a beginner can tackle!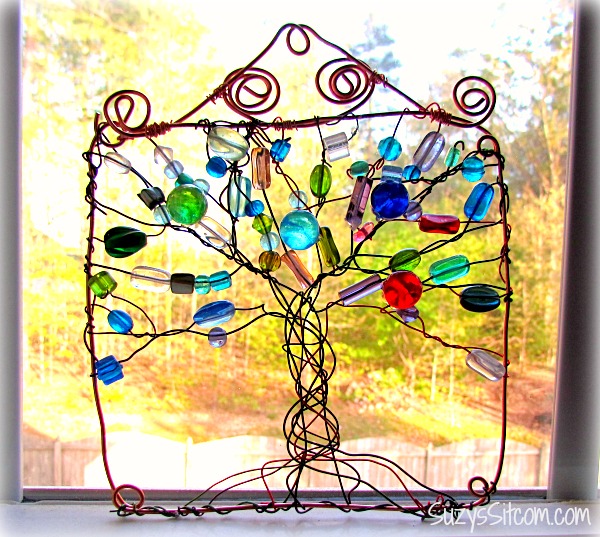 How about a sweet Wire Wrapped Tree Suncatcher?  Mom will love how it brightens up her window!  Using just wire and beads, this little suncatcher is relatively simple to make.  Good project for older children and adults!
And finally, create a sweet Quilled Monogram using colored cardstock and a quilling tool!  This project takes a bit more time, but the result is fabulous!
Want 10 more Mother's Day Gift Ideas?
Want 10 more ideas?  Don't miss this post!  Easy DIY Mothers Day Gifts that she will love!
Are you new to the Sitcom?  Be sure to check out my Frequently Asked Questions Page!
For over 200 crafty tutorials for all ages, visit my Tutorial Page!