We are smack in the middle of summer and if I remember correctly, this is about the time that the kids start hanging out in the kitchen and whining about being boooorrrrreeed.  Correct?  We didn't have video games when my kids were younger, and being the crafty person I am, I loved to find craft ideas for them that not only entertained them, but the end result was something that they would be proud of.
In need of a fun crafty fix to a boring afternoon?  Here are 9 of my favorite summertime craft tutorials!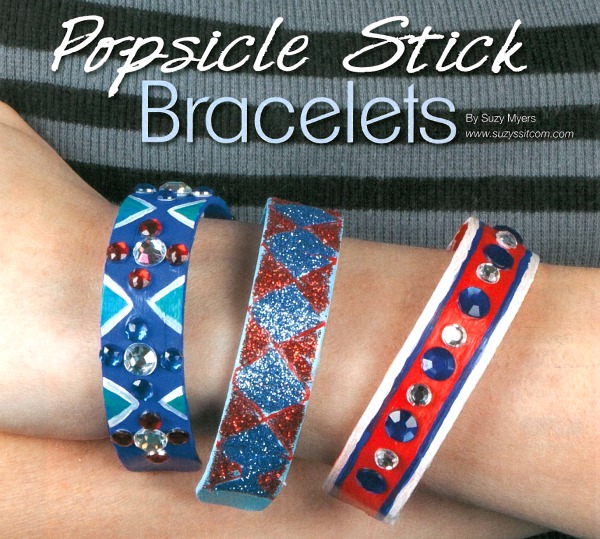 This is fun craft using bent popsicle sticks.  The thought of being able to make wood pliable put all kinds of ideas in my head. But we'll start with the project at hand which happened to be bracelets. So just in time for summertime fun, lets put together some cute bracelets. With bling.
Can I make something with it that totally does not look like pasta? So I eyeballed my box of Ditalini for a bit and came up with a plan.  A necklace made of pasta that even the most fashion forward might wear.  Pasta that doesn't look like pasta.  An "anti-pasta".  Get it?
Summer is the time for fun kids crafts, and plaster casting with sand is a as easy as making a sand castle!  This is a fun craft tutorial to keep both you and the kids busy on a sunny day.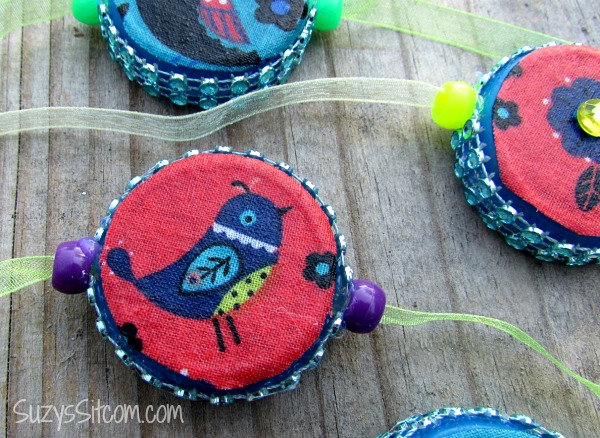 Here is a fun project that not only recycles bottle caps, but makes a great gift!
Create an easy bracelet using the technique of straw weaving.  This a simple craft that will keep the kids entertained while you sit back and enjoy a cool glass of tea! The best of both worlds!
In my house nobody is allowed to throw away TP tubes or pickle jars.  So it isn't a stretch to create art with beans!
The folks in my house love cereal.  It is a favorite for morning, noon and even night. With that said, I often have a large amount of cereal boxes in my recycle bin to choose from when it comes to crafting. And why let something cool and colorful go to waste?  So I made paper beads from cereal boxes!
How to make Cute Dolls from Clothespins!
These cute clothespin dolls can be made with any craft paper, beads and bling!  A fun way for the kids to spend an afternoon!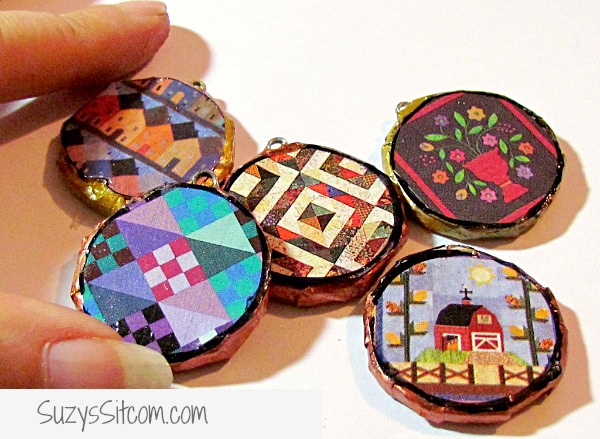 This project is not only a lot of fun, but it uses material that you will have around the house and is a great way for the kids to show off their creativity!  Let's make pretty pendants from cardboard!
Enjoy getting creative with your kids this summer!
Are you new to the Sitcom?  Be sure to check out my Frequently Asked Questions Page!
For over 200 crafty tutorials for all ages, visit my Tutorial Page!